1.The term "weblog" was coined by Jorn Barger on 17 December 1997."

2.The term "Blog" was coined by Peter Merholz in 1999.

3.
Evan Williams and Meg Hourihan (Pyra Labs) launched blogger.com in August 1999.

4.Google purchased Blogger in February 2003.

5.Over 12 million American adults currently maintain a blog.

6.The highest amount of blog readers are Canadian.

7.46% of bloggers are women.

8.54 % of bloggers are men.

9.80% of all livejournal users are from the United States of America.

10.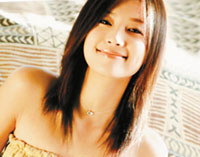 The most popular blogger in the world is that of Chinese actress Xu Jinglei.
With more than 50 million clicks it tops the "Technorati" billboard.
blog.sina.com.cn/m/xujinglei